Florida Home Seller Book!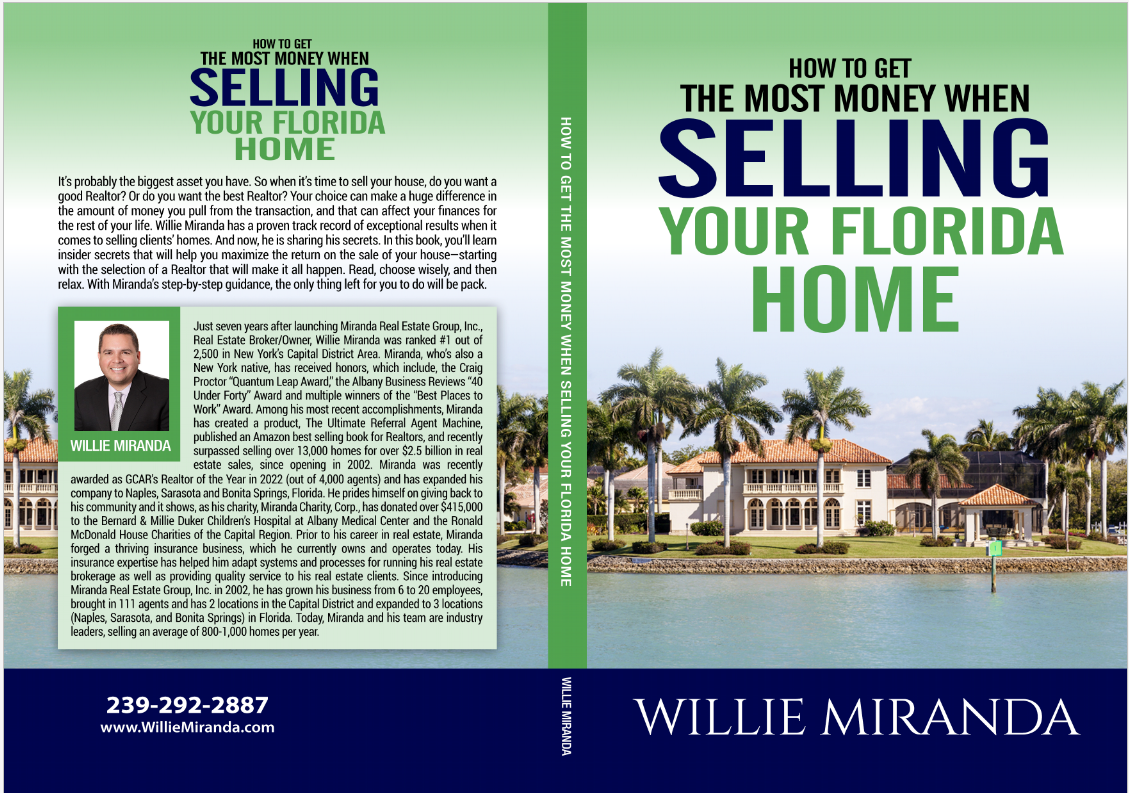 Free Book For Sellers!
Attention Sellers: Make the right move now by claiming your FREE copy of How to Make the Most Money When Selling Your Florida Home! Whether you're selling your first home or you have years of experience as a homeowner or investor, this sought after book - written by Willie Miranda, Real Estate Broker and Owner of Miranda Real Estate Group, Inc. Willie will reveal the exact systems and strategies he uses to help sellers prepare, market and sell their home for the most amount of money and in the least of amount of time.
This FREE book offered at NO obligation will give you a behind the scenes look at what a top Real Estate Broker does to sell homes fast, for top dollar and with the least amount of hassle. He'll also reveal to you the secrets every homeowner should know before selling.
To request your Free book, please fill out the information below or call me at 239-292-2887.